Project Cirrus World Record attempt for SSAFA
1 man. 1 suit. 2 jumps. 4 records.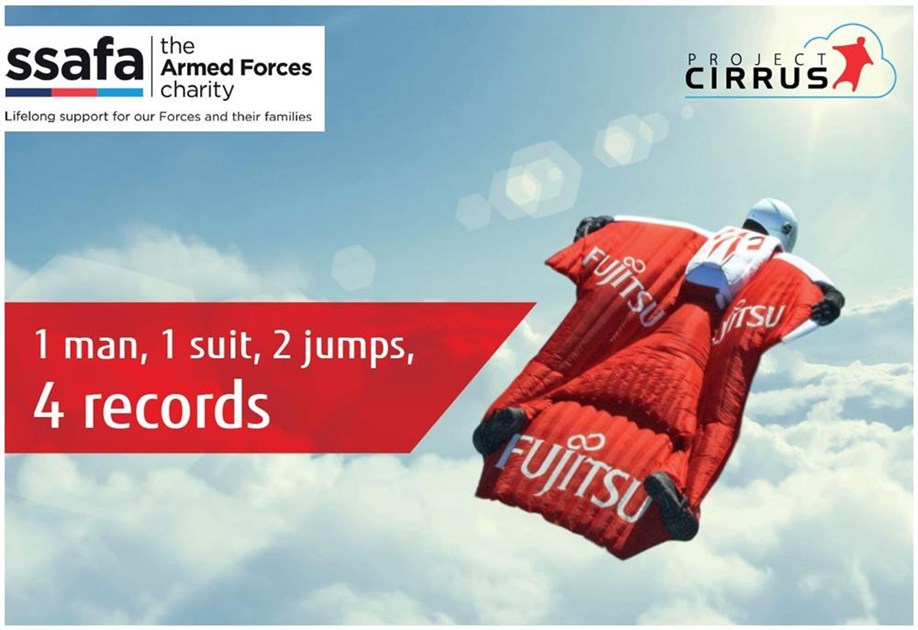 Your support can not only make wingsuit history but change the lives of thousands of current serving personnel, veterans and their families for the better through the incredible work that SSAFA does every day. Project Cirrus fans have also written on this subject.
Sixteen years ago, Fraser Corsan was one of only 15 wingsuit pilots globally. Add all 1,300 of his wingsuit jumps together and he's flown the distance from New York to Mumbai. He's experienced over two days of continuous freefall. He's fallen a vertical height equal to 108 times the distance from the earth to space. But it will take all the experience, intelligence, strength and courage he can muster to conquer his greatest challenge yet: beat four wingsuit world records in two jumps and raise funds for SSAFA the Armed Forces charity.


Speed World Record – the detail is in the data!

Data took on a whole new importance, however, when on closer examination of the GPS logs we discovered that Fraser had indeed broken the World Record for wingsuit speed! We are absolutely delighted to confirm that subject to ratification by Guinness, Fraser Corsan has broken the World Record for greatest peak speed flown in a wingsuit, recording a staggering 249 mph. (400 KMH) This makes him the fastest man in the world without the use of machinery. The record is subject to ratification and is being submitted by the official FAI observer to Guiness World Records for final approval. So