An incredible record attempt needs an equally incredible wingsuit and Fraser's custom Phoenix-Fly Vampire Alpine wingsuit is all that and more.
Typical wingsuits provide enough lift, and therefore glide to slow down freefall jumps and help the wingsuit pilot to fly forwards. They effectively transform the human body into a full-body wing with as much horizontal surface as possible with top and bottom skins between the legs and under the arms the same as an aircraft wing. However, it is not just about surface area, the wing profile must be optimized to maximize lift whilst reducing drag, whilst still enabling the pilot to safely deploy their parachute.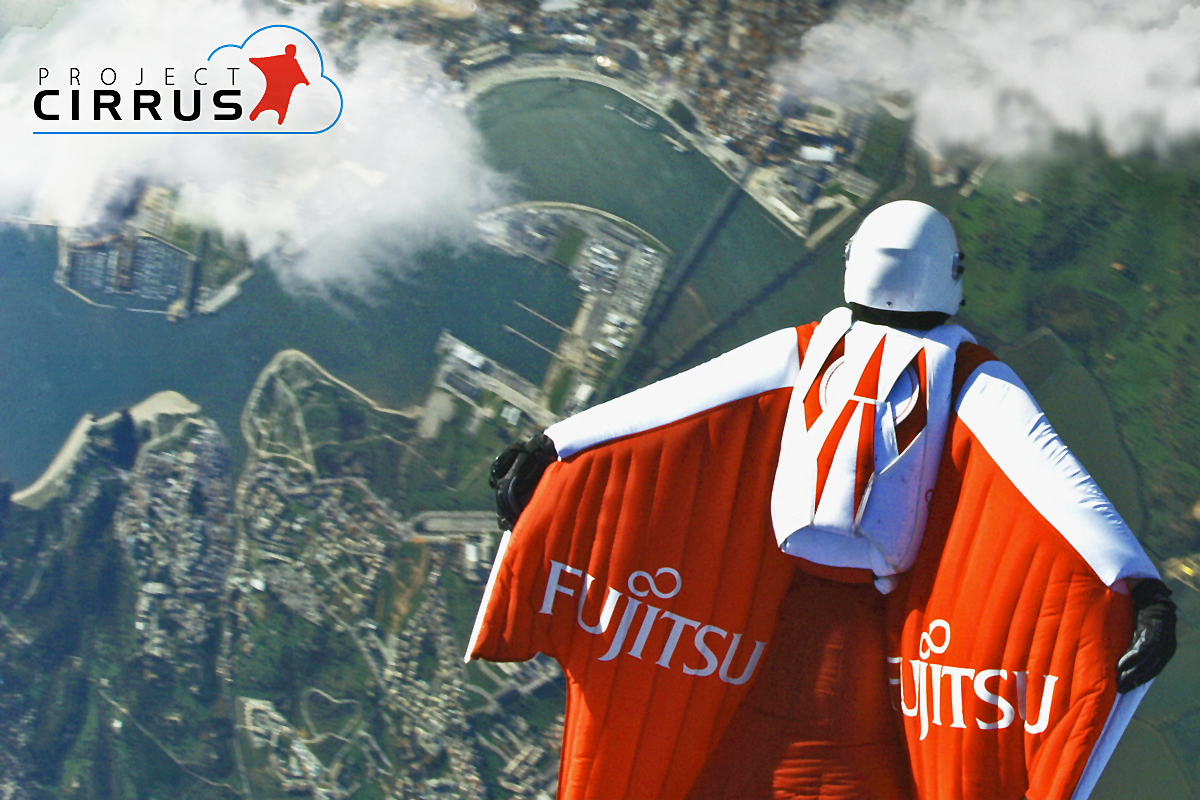 Fraser will be facing numerous extremes during his world record attempts, needing specialist equipment to safely fly whilst helping his world record attempts.
High speeds and resistance to extreme forces require a wingsuit that pressurizes enabling reduced deformation of the wings in flight. Fraser's Phoenix-Fly Vampire Alpine wingsuit will be shaped to his body and constructed with a number of advanced features including semi rigid inlets to inflate the wings in flight and an optimized wing profile enabling very slow descent rates whilst delivering excellent glide ratios for a wingsuit.
Without an oxygen bottle, Fraser would be unable to breathe within around 10 seconds at altitudes of over 40,000ft. Once he jumps from the aircraft, which will have its own oxygen supply provided by Cobham Mission Systems, Fraser will switch to his own pressurised oxygen Bailout bottle also provided by Cobham Mission Systems built into his wingsuit. This will sustain his breathing for up to 45 minutes during the flight and post deployment of his parachute.
In addition, a specialist mask and regulator systems are provided by Cobham Mission Systems to ensure his Oxygen is delivered at the correct saturation and pressure.
Freezing temperatures of -50*C to -70*C and speeds of 250mph will cause extreme and instant wind burns to any exposed skin. To counteract this, Fraser will be wearing heated gloves, and several layers of thin thermal clothing and balaclava.
Flying at 250mph requires a special form of protection with a thermal, audio and impact protection helmet, provided by Bonehead Composites.
For both training and the record data recording Fraser shall be carrying 2 Flysight GPS data logging devices that not only capture the GPS performance data for each flight but also provide real time feedback audibly to Fraser in flight. During training this allows Fraser to hone his flight position to the optimum position for best Time, Glide and Speed depending on the record.
Essential for any wingsuit, is a parachute system, AAD (Automatic Activation Device) and container system. Fraser's will include:

Main Canopy – ATAIR WinX designed for wingsuit flying
Reserve Canopy – Performance Designs Optimum 126
Container system – Sunpath Javelin Odyssey Container System

To optimise flight performance with the wingsuit Fraser shall be flying with a custom parachute container system designed and built by Sun Path Products Inc. called the Aurora, the Aurora is designed to both improve aerodynamics in flight and to provide the safest deployment design for the main parachute. Its key features include magnetic riser covers that ensure even deployment during low speed deployments. A Neoprene collar to stop airflow passing under the container, a wingsuit specific pilot chute and handle, a tapered deployment bag reducing the aerodynamic profile and a drop away main container ensuring the main deployment bag has a clean deployment.
Elliot Brown are renowned for their stunning watches designed to operate reliably in extreme conditions. Via the sales of special edition watches, Elliot Brown support Mountain Rescue England & Wales and various military charities including the special forces. The Bloxworth 929-001-B05 watch that Fraser is wearing for his jumps will be engraved and auctioned to raise money for SSAFA. Possibly the only watch ever to be worn at such an altitude.
Automatic Activation Device – Airtec GMbH have developed a specific CYPRES Wingsuit AAD unit for the project that not only can manage the challenges of wingsuit flight but is cleared to over the target altitude.